'Failure to control' dog attack. The majority of dog bites arise due to the owner failing to control the animal whilst in public. This is not the fault of the dog but down to the failures on the part of the person regarded as having, by law, control of the animal.
Such incidents could happen anywhere and often occur in open spaces where the injured party's dog gets into a fight with another dog. Alternatively, the injured party may simply be walking, running, or cycling past the animal when the attack occurs.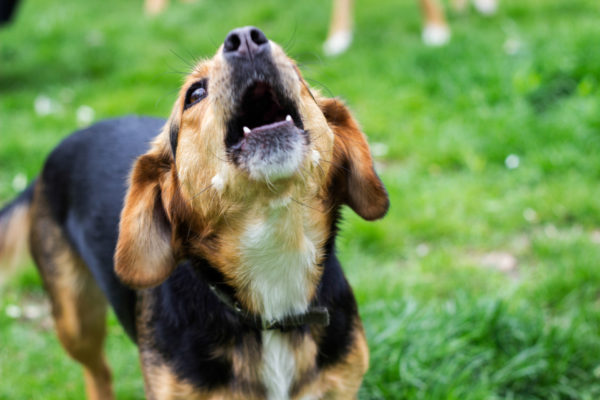 The fact that the animal is on the lead does not automatically mean that the dog is under control.  A dog is considered 'under control' if it is on a lead held by someone able to control the dog. For example, a large dog would not be under control if its lead was held by a child who would be unable to restrain the dog if it strained against the lead.
Bringing a claim for a 'failure to control' dog attack
If you have been the victim of a dog attack where the animal was not being appropriately and correctly controlled then you can seek compensation for your injuries and losses.
Such claims are usually brought under the 1971 Animals Act. Under this act, your claim will be based upon whether the dog has been aggressive or has shown behavioral qualities that are out of character. Importantly it must be shown that the owner/keeper of the dog ought to have known that the animal was likely to behave in such a manner.
The vast majority of incidents involve animals that are not classed as dangerous breeds and can be owned by the general public without the need for insurance or special license.
If the dog that bit you falls into the category of a banned breed then, under the Dangerous Dogs Act 1991, the dog must be muzzled, registered, micro-chipped, tattooed and insured. It is illegal to keep a banned breed if such conditions are not met.
At present, the following species are classed as banned breeds under the Dangerous Dogs Act
Pit Bull Terriers

Japanese Tosa

Dogo Argentino

Fila Braziliero
What you can claim
Assuming that we can prove liability and insurance is in place we would look to claim compensation for the following:
Injury – this is known as 'general damages' and refers to payment in relation to the pain and suffering you sustain as a result of the bite. It can include mental trauma and shock.
Financial losses – these are known as 'special damages' and covers such heads of loss as:
Lost income resulting from time away from work for recovery or treatment

The cost of any treatment; this can include physiotherapy, counseling, and plastic/reconstructive surgery if required
Incidental expenses such as prescriptions/over the counter medication, taxi and travel fees etc
To see how we can help you claim the compensation that you deserve:
call: Mike Massen on 0113 224 7804
How long do I have to make my claim?
You have three years from the date of the incident to make a claim. If you were under the age of 18 at the time of the incident then the three years run from your 18th birthday. Essentially you have until your 21st birthday to issue proceedings in relation to your claim.
While you may have up to three years we would recommend that you started your claim as soon as possible. Evidence can grow cold; witnesses may forget or move away; the owners of the dog may move, making it difficult to even begin your claim. To ensure the best chance of success; start your claim as soon as possible.
What will it cost to bring a claim for a dog bite?
We have a number of funding options available to allow you to bring your claim.
If we think that your claim has more than a 51% chance of success we are happy to deal with such on a no win-no fee basis. This means that we agree to act for you on the basis that, as long as you abide by our terms and conditions, we will not charge you for the work we have done on your behalf if the claim is not successful.
If your claim is successful we would look to retain 25% plus the vat on that figure to cover our costs.
Full details in relation to funding your claim can be found here.
What should I do if I am bitten by an out of control dog?
If the owner of the dog is present then advise them as to what has happened
If appropriate take photographs of your injury before it is dressed
Notify your employers and have it entered into the accident book in the incident occurs while you are working
Report the matter to the police. While not compulsory, a successful police prosecution can help with your personal injury claim
Seek immediate medical attention
Make sure that you speak to solicitors with the knowledge and expertise to ensure that you receive the compensation to which you are entitled
Start your 'failure to control' dog attack claim today.
For a review and assessment of your dog bite claim get in touch with us today:
Call: 0113 224 7851 (0779 381 2361 eve and w/ends)
Fill in the contact form on this page