Claim for dog bite. We strongly believe in promoting responsible dog ownership but accept and acknowledge that sometimes dogs are the subject of poor training and handling.
If you have sustained an injury as a result of being bitten by a dog we can help you claim the compensation you deserve. Your claim can be dealt with on a no win-no fee basis so if your claim is not successful you do not pay for the work we have done.
For a review and assessment of your dog bite claim get in touch with us today:
Call: Mike Massen 0113 224 7851
Fill in the contact form on this page
Book a call back at your convenience
We can assist those who have been the victim of dog bites in the following circumstances:
What you can claim
We would look to recover compensation for:
your injuries: this includes the actual bite injury, scarring, and any mental trauma that may result from the attack
financial losses: this covers lost income, damage to clothing and property, medical treatment costs (including prescription charges), and other losses resulting from the incident
future losses: if you are unable to work in the long-term or if the injuries may cause you problems if you need to find a new job then these too will be included
any other losses that have arisen as a direct result of the attack
Bringing a personal injury claim for a dog bite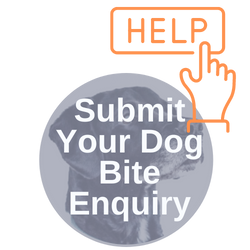 Such claims are usually brought under the 1971 Animals Act. Under this act, your claim will be based upon whether the dog has been aggressive or has shown behavioural qualities that are out of character. Importantly it must be shown that the owner/keeper of the dog ought to have known that the animal was likely to behave in such a manner.
We can help you
Our specialist teams can advise you on the issues relevant to your claim.
While based in Leeds, we offer a nationwide service.
​We are able to offer a number of funding options to suit your needs including no win no fee and fixed fee work. Do not hesitate to contact us to discuss which funding options apply.
Get in touch with us today:
For a review and assessment of your dog bite claim get in touch with us today:
Call: 0113 224 7851 (0779 381 2361 eve and w/ends)
Fill in the contact form on this page
Book a call back at your convenience